Automotive
Caring for Your Mercedes Without Breaking the Bank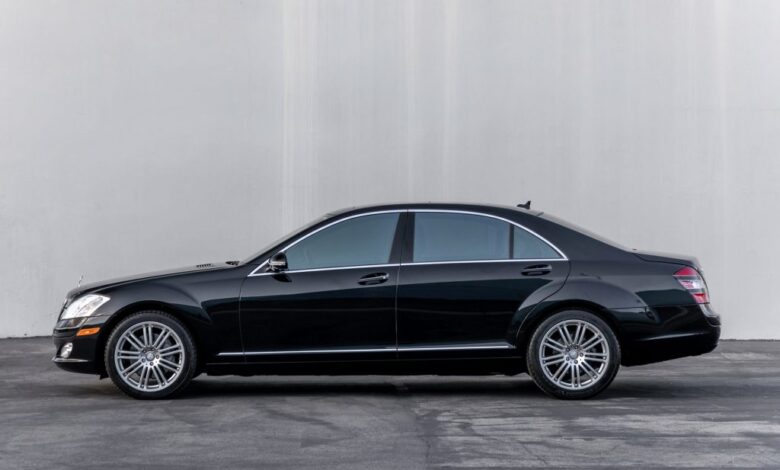 If you own a Mercedes, you know that it requires regular maintenance to keep it in top condition. Owning a luxury car can be expensive for maintenance and repairs, but it doesn't have to break the bank. That's why you must take measures to help you maintain and care for your Mercedes Benz without spending too much. Here are tips to help you keep your car in top shape without spending a fortune.
1.   Identify a Reputable Independent Mercedes Benz Servicing Center
If you own a Mercedes, keeping it running in top condition without breaking the bank is essential. One way to do this is by seeking a reputable Mercedes Benz servicing centre alternative to the primary dealer. These independent workshops often offer competitive prices and knowledgeable mechanics with experience with various makes and models of Mercedes.
It's best to research and identify an experienced service provider. That will ensure that your Mercedes receives the highest quality care at an affordable price. You can contact local specialists in Mercedes-Benz servicing in Nottingham for all sorts of jobs on your Mercedes Benz ranging from minor maintenance service to complex repairs like engine rebuilds.
2.   Go for Smart Servicing
Smart servicing from an independent specialist can be an excellent option for maintaining your Mercedes without breaking the bank. Independent specialists often have lower overheads and can offer the same level of service as a primary dealer at a lower cost. Mercedes vehicles boast high-quality engineering and components, requiring regular maintenance to keep them running smoothly.
When done correctly, smart servicing is practical and offers even more significant savings. The most common types of services include oil changes, filter changes, air filter replacements, spark plug replacements, and tire rotations. These services help prolong your vehicle's life by ensuring all parts work efficiently and safely. Plus, it's crucial to ensure that all engine parts operate in optimal conditions to get the most out of your engine's performance.
3.   Use Genuine Mercedes Benz Parts Only
When caring for your Mercedes, it is essential always to use genuine parts. Although non-OEM parts may be cheaper, they are not a perfect fit for your vehicle and can cause costly damage and poor performance. Moreover, these parts may not last as long as the OEM parts.
Therefore, buying genuine Mercedes Benz parts from the dealership or a registered independent specialist is advisable. That will ensure you give your Benz the care it deserves and will last longer. Manufacturers have long designed and tested genuine parts to ensure a perfect fit for your car, optimal performance, and safety.
4.   Perform a Professional Routine Check
A professional routine check is essential for keeping your Mercedes in top condition. That includes checking the tire pressure, oil levels, and overall vehicle condition. Taking your Mercedes for service every 6-12 months or according to the manufacturer's instructions is fundamental. Also, let a professional inspect brakes, lights, suspensions, and air filters regularly.
That will help you keep your car running smoothly and avoid costly repairs. A regular and professional check, probably from a registered and reputable independent garage, will help spot any potential issues with your vehicle before they become more serious problems that can cost much more money. It is best to schedule an appointment at least once every few months to ensure your car is safe and performing at its best.
5.   Perform Simple Daily Vehicle Checks
It's crucial to take a few minutes daily to check your car's condition to ensure that your Mercedes is running at its best, Ensure all the fluids are at the proper levels, all lights and signals are working, and that you're using correctly inflated tires. Taking notes of any changes or issues can help you stay on top of potential problems before they become serious. Additionally, keep up with regular maintenance, such as oil and filter changes.
Moreover, be aware of any unusual noises, vibrations, smoke, or smells coming from your engine, which could indicate a bigger problem that requires urgent attention. Finally, it's crucial to read up on repair manuals and research preventive maintenance tips to stay on top of any potential issues and minimize costs associated with them. These simple daily steps can help you save money in the long run.
Conclusion
A Mercedes Benz is an excellent investment and one of the most reliable vehicles on the market. As a Benz owner, you should take good care of your car to ensure it performs its best for many years. Proper care of your Mercedes doesn't have to be expensive or complicated. By identifying an experienced independent Mercedes Benz repair specialist, ensuring regular maintenance checks, using genuine and compatible parts, and going for a service centre offering diagnostic and complex services, you can keep your car in excellent condition and extend its lifespan. With some knowledge and effort, you can keep your Benz running smoothly for years to come without breaking the bank.