News
5 Popular and Important Gifts for Father's Day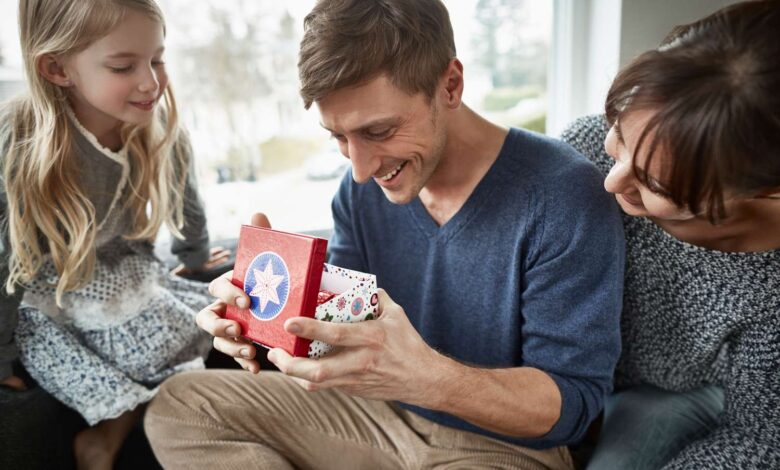 Father's Day is a special time to show your dad and other fathers how much you appreciate them. Whether you're shopping for a gift or something special for your dad or father figure, there are plenty of classic gifts. From classic machines to traditional presents like tools and ties to more modern ideas, this Father's Day, show your dad how much you care. Here's a list of crucial, popular, and classic gifts that your dad will surely love and put a smile on their face.
1.   Classic Automotive and Related Accessories
Show dad how much you appreciate him this Father's Day with a classic automotive gift. Many great options include car-related accessories like driving gloves, leather key chains, car wash kits, and more. You can also show some love by giving your dad something special, like a vintage model car or a limited edition classic car. Whether you choose something classic or modern, dad will surely be happy to receive a gift that reminds him of his passion for cars.
You can contact Vintage Vehicle Restoration in Oxford to help restore an older vehicle for your father. Not only do they specialize in restoration, but they offer specialist advice on maintaining classic cars too. If your father is a motoring enthusiast, he'll love receiving a full restoration service which includes refurbishing the engine, bodywork, and interiors so that he has an authentic classic vehicle that he can take pride in owning.
2.   Specialist Tools
If your father loves tinkering around in the garage or likes to fix things around the house, then a set of specialist tools are something your dad will surely appreciate this Father's Day. It doesn't need to be anything too expensive or fancy, but make sure it's quality and durable. Give him something he will keep for years, bringing him joy whenever he uses it. When choosing tools for dad, consider his needs and interests when selecting. A good drill, screwdriver set, or set of adjustable wrenches would all make great options. A reliable brand
A reliable brand is always a safe bet for reliability and durability. You can also look into specialized items like stud finders, wire strippers, or anything specific to a particular project or task. Furthermore, look into accessories that may accompany the tools, such as holders, carrying cases, and boxes – these can be instrumental additions that your dad can use over time. Regardless of your choice, any thoughtful tool gift will make dad smile on Father's Day!
3.   A Timeless Watch
This Father's Day, make a lasting impression on dad with a timeless watch. Whether you choose a classic or modern design, there will surely be something special to suit his style. A quality timepiece will not only last him a lifetime but also remind him of your special bond and the thoughtfulness behind it. Consider engraving the watch with a meaningful message for an added personal touch. A timeless wristwatch is perfect for showing dad how much you care.
To further enhance the present, why not get Dad some vintage watch books if you gift him a vintage watch? These books tell a fascinating story about each model, including its history and features, for dad to learn about his new timepiece and admire its craftsmanship from page after page of pictures. He'll certainly appreciate your extra attention on his gift-giving experience this year.
4.   Custom Hand-Made Art Pieces
Hand-made art pieces make for excellent and meaningful gifts for Father's Day. Whether you choose a classic oil painting, a unique sculpture, or an original photograph, hand-crafted artwork is a great way to show your dad how much you care. A piece of art can be a beautiful reminder of your father's love and appreciation for the arts.
Consider buying a piece from an independent artist or commissioning one specifically for Dad. It can also be the art of his favourite machines, such as a car, boat, or bike. You could buy him a framed picture of it, get him some wall art with its silhouette, or get him a 3D model kit that he could put together himself. Customized jewellery is another option that could represent something special, like his initials, the birthstones of all the children in the family, or even the emblem of his alma mater.
5.   Books Relevant to His Interests
Books make a great Father's Day gift; they are something he can enjoy and learn from. You can choose your book from different niches such as history, business, sports, philosophy, and science that your father may be interested in. Or, if he is more of a reader, why not get him a classic novel or the latest bestseller? You can find something for any reader with online bookstores and local libraries. Books can be a great way to share interests with your father and show him how much you care.
Conclusion
Father's Day provides a perfect opportunity to show your dad how much you care. A thoughtful and classic gift will surely bring a smile to his face. You can choose from many gifts, including a vintage car, automotive accessories, timeless watches, custom hand-made art pieces, books relevant to your father's interests, specialist tools, a wallet, a tie, a toolset, or a book. Whatever you decide to get him, it's sure to show him how much he means to you.