Automotive
6 Ways to Prepare Your Car for Spring and Summer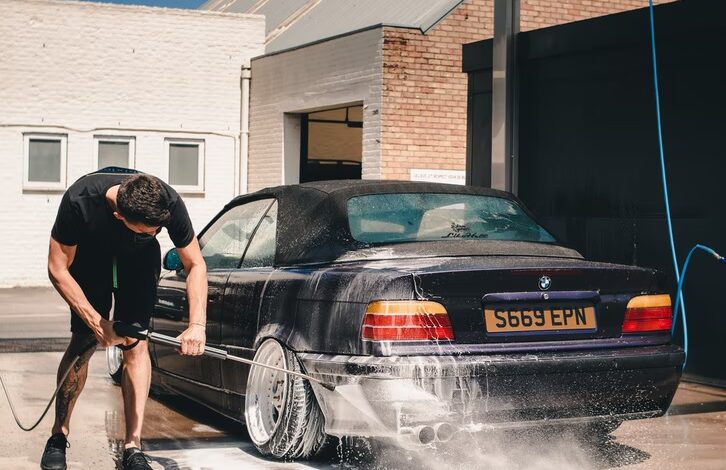 Winter is about to end. Have you done any preparation for spring and summer yet? So it's time to assess the damage done to your vehicle by months of ice, snow, sleet, cold, road salt and all the other calamities of the season. Modern automobiles are designed to withstand severe damage, so unless your vehicle is buried beneath a snowbank, you shouldn't have to do much.
However, you still need to do the following things to prepare your car for the upcoming seasons:
Although you have done it a few times throughout winter, it's important to remove grit, road salt, and grime from your car. Otherwise, these elements will damage the finish of your car over time.
Send your car for vehicle detailing to be thoroughly cleaned from the inside out. It will make you feel like you own a new car afterwards. If you don't feel like having your car for detailing, you may at least have it washed and waxed. Washing your car by yourself is also an excellent way to save money and spend spare time.
Have a car maintenance check
Vehicles require regular maintenance and the changing season is the best time to do so. If you have technical knowledge of car maintenance, you can look into the owner's manual of your car or search online to find the best car maintenance around to do it for you. Type the keywords RAC approved garages specifically for those near you so you'll know where to go.
You should also renew your registration in the following six months. Depending on your state, this may entail an inspection, which a certified mechanic can perform for you.
Winter damages wiper blades. So, you have to replace them before spring arrives. It will cost you around $40 to buy a new set, but you can also have them replaced by full-service gas stations.
Inspect your wiper fluid level
Everyone uses more wiper fluid in the winter than in other seasons, like spring and summer. Although you can fill the container with regular water, the blue substance from the auto parts store works way better, keeping the windshield of your car clean.
While some car owners change their oil twice yearly, it's best to welcome the spring season to check it since engines use them a lot during wintertime. If the oil is too low, go to a quick-change location for an oil change as well as a new oil filter. Doing it yourself is another option that can help you save money. However, disposing of the used oil will be your responsibility.
Check tire pressure and store a spare
The tire of your car might be worn out by now. Change them before spring and store some spare tires for emergencies. Also, ensure that all the tires of your car are properly inflated. It is also best to check the condition of your brakes for safety.
Conclusion
Ultimately, preparing your car for the upcoming season is necessary for safety and comfort. It will also preserve your car for longer use.